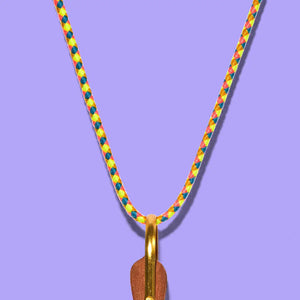 Multicoloured braided fabric cord necklace with gold-coloured metallic closure.
The total measurement of the necklace is 90cm.
This cord is the perfect complement to hang your mini fan around your neck like a necklace. You can combine your mini fan with the necklace you like the most and have your fan always close at hand.